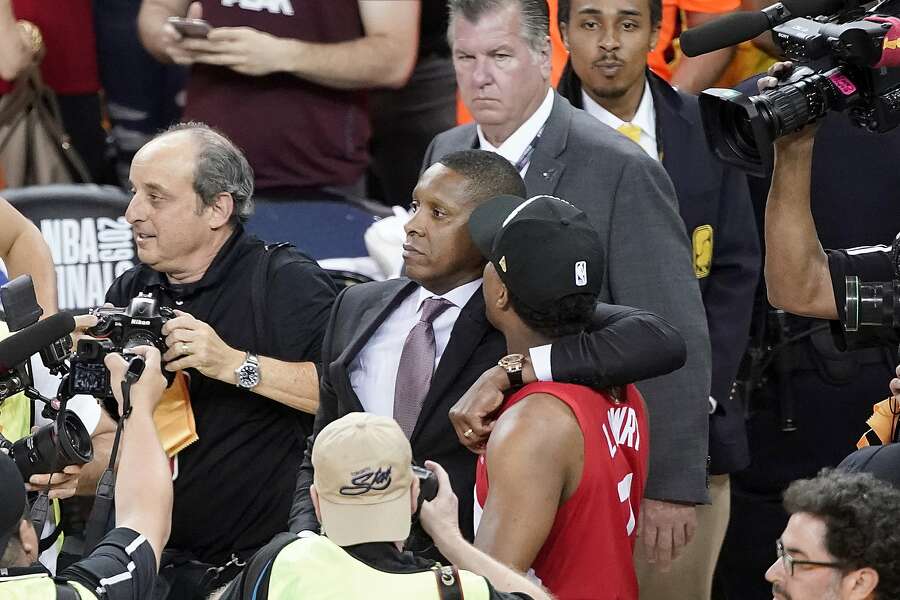 Raptors Team President–Masai Ujiri, pictured above. 
An Alameda County sheriff's deputy who was pushed and hit in the face by the Toronto Raptors' president last week after winning the NBA championship, has sustained a serious concussion and is currently on medical leave from work.
David P. Mastagni, founder of Mastagni Holstedt, is representing the Deputy. As reported in the San Francisco Chronicle, and numerous other media outlets, "[it] was an unprovoked hit in the jaw causing a serious concussion and serious jaw injury. " At the moment, Oakland police are conducting
a thorough investigation. After that, "all options are on the table." According to David P. Mastagni, the Deputy "wants to regain his health and go back to work."
The entire San Francisco Chronicle Article is available
here
.