Today, in a critical decision, the California Supreme Court ruled that the government entities are responsible for redaction cost when producing electronic records under the California Public Records Act.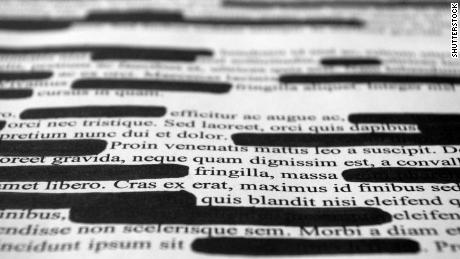 In National Lawyers Guild, San Francisco Bay Area Chapter v. City of Hayward, et al. (2020) 2020 WL 2761057, the State's highest court examined the costs provisions of the California Public Records Act (CPRA).  Under the CPRA, a person who requests a copy of a government record must pay only the costs of duplicating the record, and no other additional costs, such as the costs of redacting material that is statutorily exempt from public disclosure. However, there is a special cost provision that is specific to electronic records. That provision, (Government Code Section 6253.9(b)(2)) says that in addition to paying for duplication costs, requesters must pay for the costs of producing copies of electronic records if producing the copies "would require data compilation, extraction, or programming."
Using that provision, the City of Hayward sought to charge the National Lawyers Guild of San Francisco for approximately 40 hours its employees spent editing out exempt material from digital police body camera footage requested by the Guild. The City claimed that these costs were chargeable as costs of data "extraction" under Government Code Section 6253.9(b)(2)).
However, the Supreme Court made it clear that "extraction" was not synonymous with "redaction." After a lengthy historical discussion of the term "extraction," the Supreme Court held that "as a practical matter, reading section 6253.9(b)(2) to cover the costs of redacting electronic records would create peculiar distinctions between paper records and electronic ones. It would mean, for example, that an agency could charge for the time spent redacting an electronic version of a document even though it could not charge for time spent redacting a hard copy of the very same document. Given that section 6253.9 was enacted in large part to provide a less expensive alternative to paper production, an interpretation that would allow agencies routinely to charge requesters more for the electronic version seems unlikely."
Here it is important to note that the City of Hayward argued that requests for body camera footage present unique concerns for government agencies with limited resources. Although the Court admitted that redacting exempt footage can be time-consuming and costly, it concluded the "unique burdens associated with producing body camera footage warrant special funding mechanisms is a question only the Legislature can decide." However, the Court did leave open the possibility that agencies with limited resources could recover their costs when a third-party is charged with the task of data compilation. These third-party costs could be considerable for requestors such as the National Lawyers Guild